Cornwall Tai Chi course bookings
Featured Products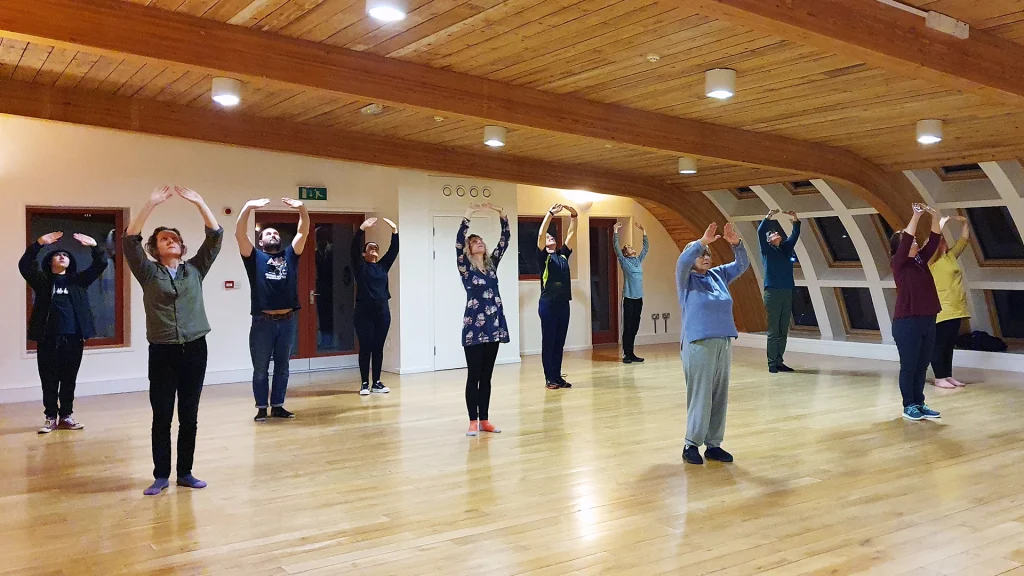 Falmouth Tai Chi club was first established in 2007 by Asher Simpson who was a student at Falmouth University. He taught a class in Penryn for three years before moving on to Exeter University where he took a master's degree in International Studies.
In 2009 Asher went to China and visited Shandong the home of Lee style Tai Chi and went to the top of the foremost of China's sacred Mountains Tai Shan and did Tai Chi on the summit.
Falmouth Tai Chi club is now being taught by Rachel Simpson Asher's Mum! She has a lot of teaching experience and has run many clubs in many locations and is now at the Zedshed in Penryn. It's a spacious and well-lit hall with a sprung wooden floor and underfloor heating, ideal for doing Tai Chi.
The Falmouth club is open every Wednesday night 7:45 to 9:15pm at the Zedshed, Jubilee Wharf, Commercial Road, Penryn TR10 8FG